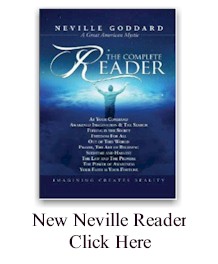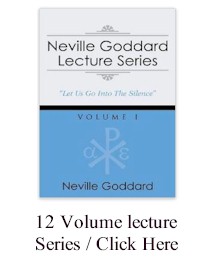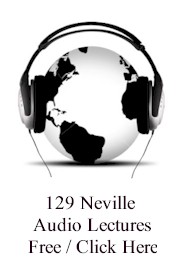 There are treasures in life that rust and fade with age and there are treasures that live on into posterity for the next generation of spiritual seekers with the same luster and brilliance as newly forged gold nuggets. Neville Goddard is one such treasure and we have been blessed with having his 10 books and hundreds of lectures available on the internet. But when you find brilliance or truth you always seek more to broaden your understanding and that one last nugget that will help you over the edge of understanding. I was very fortunate to have been introduced to the works of Neville Goddard a little over 3 years ago and to this end AudioEnlightenment is now the largest repository of Neville's work on the internet, with 10 books and over 475 audio lectures, 129 in his own voice for Neville seekers worldwide to enjoy.
Neville would say in his lectures that if he could only take 2 books with him he would take the Bible and the collected works of William Blake. That is one of our purposes here, Neville's works are just as important as the works of Blake, and even more exciting, they are far more accessible intellectually then Blake's work. Not that you should not study Blake, it is just that the journey may be a little tougher.
Which brings us to "The Neville Goddard Project". The impetus behind the project was twofold, and was set in motion by the acquisition of 55 audio cassette tapes loaned to me by a very generous couple in California that wanted something meaningful done with them. These tapes were sold in the early 70's for $6.95 a tape and each tape had 2 lectures. This was an incredible opportunity to finally bring all of Neville's work together in one place and it is in that vain that we are going to begin to remaster, convert to mp3 and upload the "Lost Lectures" to this website over the next months.
We will also be transcribing the tapes which is an incredibly time consuming job. Below is the original list of the lectures and we are fortunate in the fact that are listed chronologically and that is the way we will upload them. We were never able to do that with the other lecture collections because they were only dated sporadically so it was impossible to make a coherent list. We have also included the orignal order form that was used to order the tapes.
PLEASE, do not email and ask when the next lecture is going to be uploaded. There are 2 pages in the nav bar above, "Project Updates" which will give an update on how things are progressing and "The Lost Lectures" is the page where we will upload the lectures in chronological order based on the list below. Please be patient, this is a long term project and will hopefully include many more surprises. We have included links in the left nav bar of all Nevilles book that can be read online and we will be uploading over 300 printed lectures as time permits. Please share this site with all your spiritually minded friends.
If you are new to Neville's work, start at the beginning. Listen or read his 10 books, not once but at least a dozen times each, for with each reading you will discover something that you missed on the previous reading. Then, after the books start with his lectures. Each lecture is literally a story in itself. I do not exaggerate when I say that there is currently enough material online to keep you busy for several lifetimes of study. If the words resonate with you they will begin to grow inside of you and take you into a direction you have never been before. There is a clarity of thought in Neville that you find in so few authors. Take your time with these works and they will reward you beyond belief.
Incoming search terms: